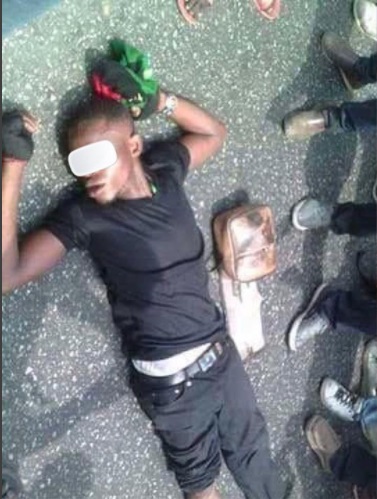 Well below is how the Radio Biafra facebook page is reporting it;
THIS IS A PICTORIAL EVIDENCE OF OUR PEOPLE SHOT AND KILLED BY THE ZOO MILITARY IN EKWULUOBIA ANAMBRA STATE.
WHAT IS OUR CRIME? WHERE ARE THE OHANEZE NDIGBO, WHERE IS JOE JUDAS IGBOKWE, WHERE ARE THE WORLD HUMAN RIGHTS ACTIVIST.. WHERE ARE THE AU, ECOWAS, UN, AMERICAN GOVERNMENT?
WE ARE A PEACEFUL AGITATORS, IF THE ZOO FORCE US TO GO INTO ARM STRUGGLE I SWEAR THE WORLD WILL SHAKE AT WHAT THEY WILL SEE.
OUR FREE IS NONE NEGOTIABLE. BIAFRANS STAND UP AND DEFEND YOUR LAND FROM THE HAND OF THESE BLOOD SUCKERS.
More details coming soon