Anthony Oluwafemi Olaseni Joshua victory that led to Wladimir Klitschko's defeat, a far more experienced boxer, has earned him accolades. The historic fight, which took place at Wembly, was witnessed by 90,000 fans – the biggest fight the division had seen in years. 
Who would believe that boredom was one of the reasons the pugilist took to the profession.
"I was looking at becoming a builder, learning my trade, starting my own company. But when I moved to London with my mum and I didn't have many friends up here, I got into boxing out of boredom," Joshua had said in 2013.
It wasn't just boredom, Ben Ileyemi, his cousin, succeeded in persuading him to take up the career. He had dragged Joshua to Finchley Amateur Boxing Club back in 2007.
Many years down the line, Joshua has won many laurels, some of which include Haringey Box Cup (2009), Senior ABA title in 18th bout (2010), ABA and GB titles, silver at World Championships (2011), Olympic gold and BBC Superstars title (2012) and awarded MBE (2013) which was when he turned professional.
And of course, the real deal, knocking out Klitschko in a heavyweight fight on Saturday night.
He felt totally lost out training as an amateur boxer at the initial stage.
With zero inspiration except for boredom, Joshua ventured into boxing, having little or nothing to keep an eye unto.
"I was a complete novice in that gym," Joshua said.
"But they trained me like I was an Olympic champion. In my eyes, anyway. I went through pain, hard sparring, when I was getting beaten up. But it gave me the discipline I lacked."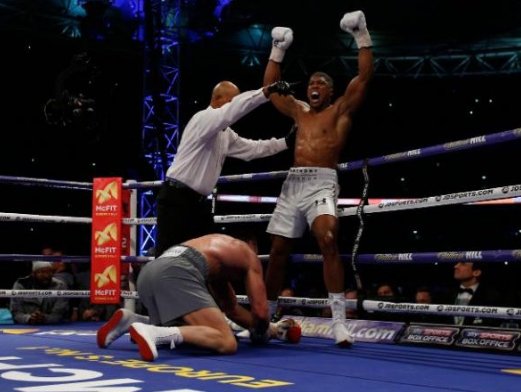 But like the old adage which states that quitters never win and winners never win, he wasn't going to quit. Not even for a day.
"I worked harder, studied more bouts and I began to realise they weren't hitting me as much as they used to. That's when I started thinking, 'You know what, I can get good at this."
Joshua grew up for some of his early years in Ijebu-Ode Nigeria and returned to the UK halfway through Year Seven to join Kings Langley Secondary School.
Growing up on the Meriden Estate in Garston, Hertfordshire, Joshua was called 'Femi' by his friends and former teachers. He excelled at football and athletics and broke the Year Nine 100m record with a time of 11.6 seconds.
At 11, he joined his Nigerian mother Yeta in the most populous black nation on earth for six months and attended a boarding school within that period.
"I thought I was going there (Nigeria) on holiday," said the 27-year-old who also has an Irish-Nigerian father, Robert.
"I wasn't prepared for it. It was a boarding school as well. It was a change and I thought I was going to go for the full course: 5.30am in the morning, up fetch your water, put like an iron in your water to warm it up. Your clothes had to be washed and ironed.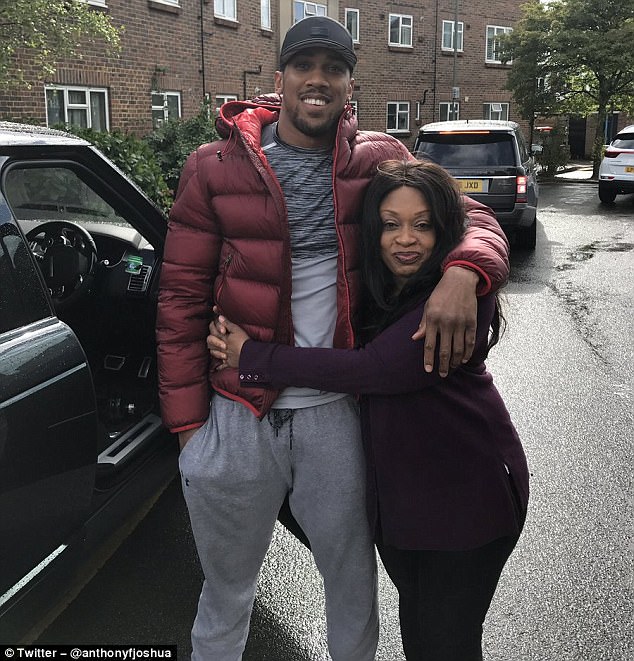 "It wasn't an issue but I wasn't prepared. It was a good discipline. We got beaten. That's my culture: beating. The government raises your kids now; parents aren't allowed to raise their kids, because there is so much control about what you do or what you say. In the (Nigerian) culture it's family, outside support; everyone has a role in raising the kids."
At the end of six months, which he believed taught him discipline, Joshua and his family returned to the UK, and he resumed the path that led to him being discovered as a promising amateur fighter.
TheCable