FIFA reports its intention to clarify allegations that the Argentina captain abused a linesman during his country's 2018 World Cup qualifying win over Chile before fate of suspension or continuation can be decided.
Recall that, The Barcelona superstar scored the only goal from the penalty spot as Edgardo Bauza's men beat Chile 1-0 in Buenos Aires last Thursday but he was seen angrily gesticulating and shouting towards the referee's assistant Marcelo Van Gasse during the closing stages.
Argentinian Football Association (AFA) official Armando Perez expects Lionel Messi to play in Tuesday's World Cup qualifier against Bolivia following reports he could be suspended by FIFA for abusing a linesman.
In the document, Messi refused to shake the official's hand and was still visibly unhappy at full-time. The incidents were not included in the referee's initial match report but FIFA contacted the AFA on Monday to seek clarification over the 29-year-old's remarks and gave the responses of the match officials when asked whether they heard any offensive language from Messi.
Referee Sandro Ricci said: "I did not hear any offensive language from Messi. If I heard any offensive words, I would have acted according to the rules of the game."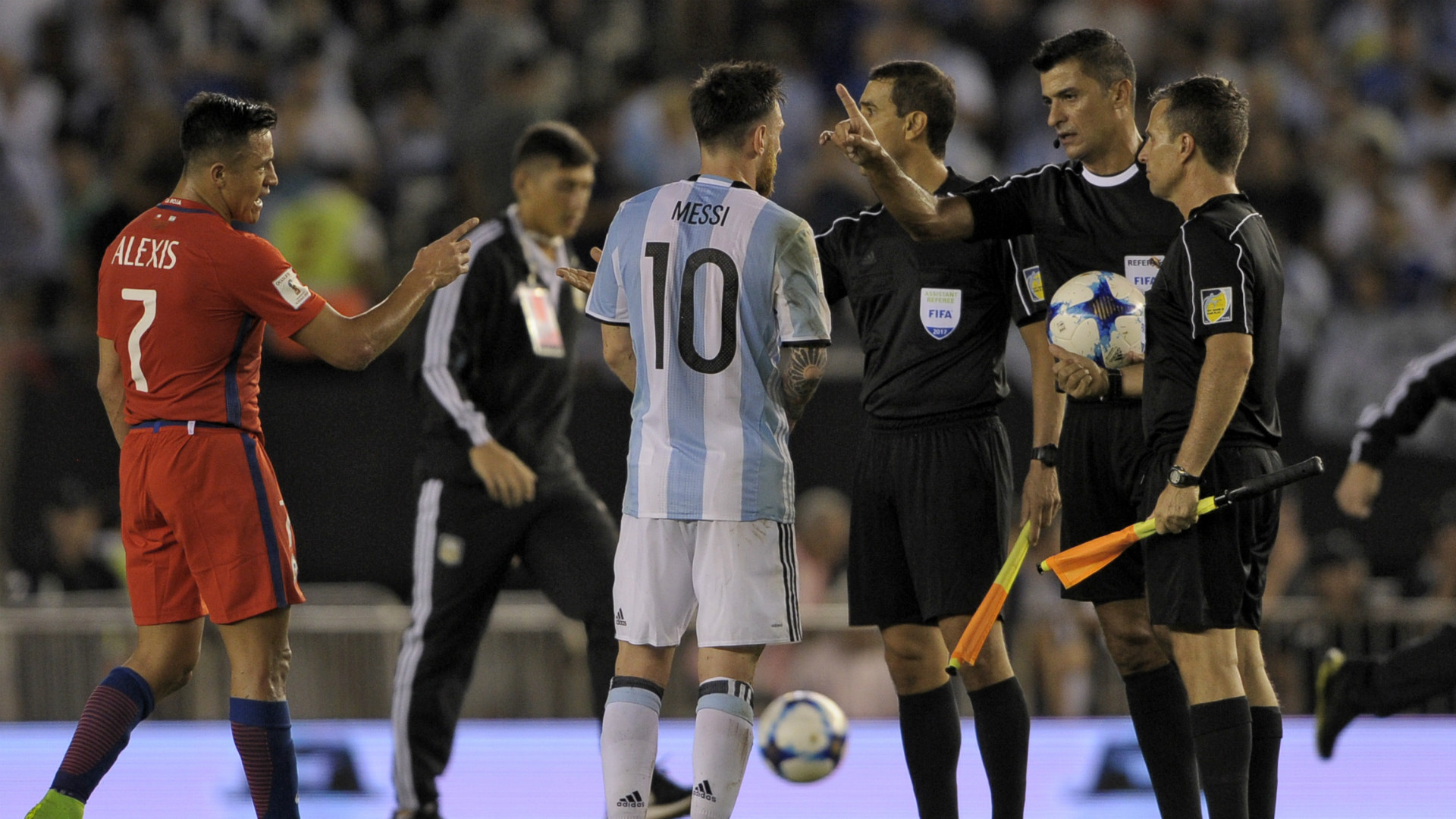 Reports in Argentina suggest Messi could miss out in La Paz, with Bauza already without four players due to suspension, although the punishment could be delayed until August's trip to Uruguay, while the Ole newspaper states a fine could be the chosen course of disciplinary action.
Nevertheless, Perez believes Argentina's talisman will play as they seek to build upon moving into the Russia 2018 qualification places.
"I think Messi is going to play, I do not think they will take any action. There was no report from the referees. It is a concern that FIFA has to know how it was and we were called.
"It seems strange that FIFA takes too many precautions now in a lot of things that it did not take before. President of the AFA's disciplinary commission told TyC Sports' 'No todo pasa' programme.
Daily post